Tramp Press to Publish MacDonald's Queer Coming-of-age Novel Fayne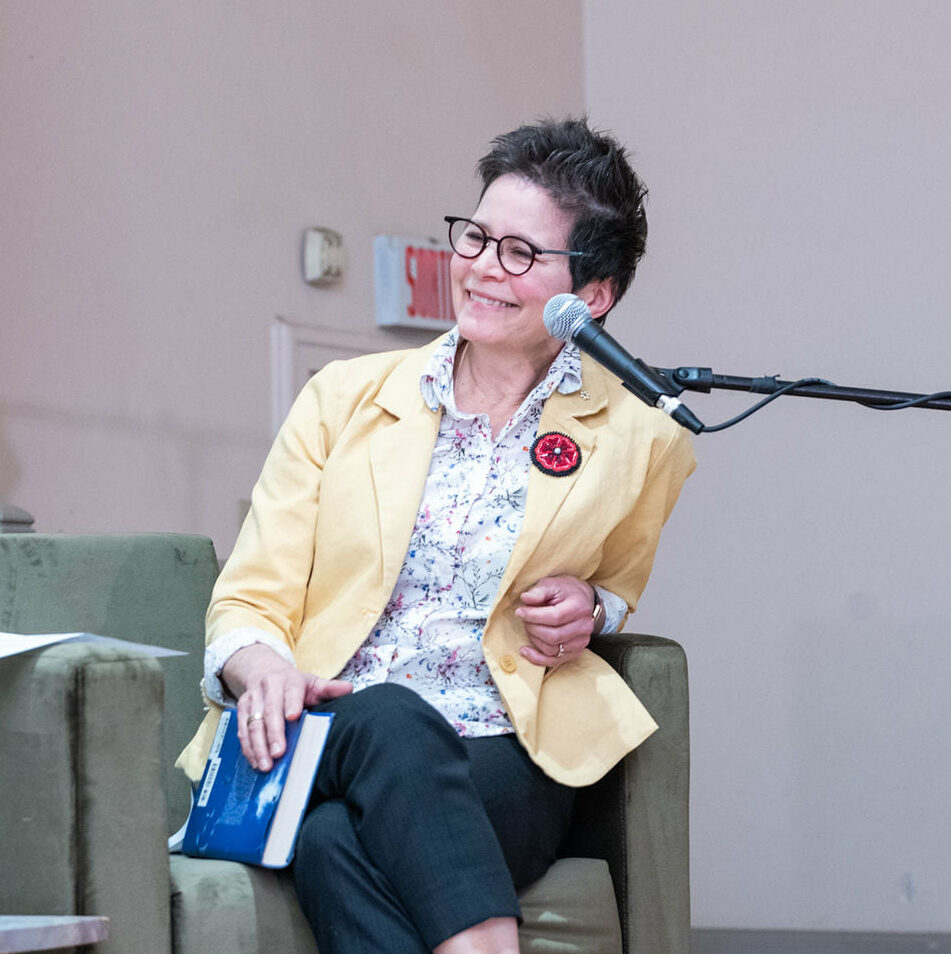 Ann-Marie MacDonald's queer coming-of-age novel set on the Scottish border during Victorian times has been secured by Tramp Press for publication in Ireland and the UK in 2023.
'I do not wish to be a woman.'
'My dear. I'm afraid we none of us has the choice.'
'I do not wish to be a lady, then.'
'I cannot blame you.'
In the late 19th century, Charlotte Bell is growing up at Fayne, a vast moated castle that lies to the misty southern border of Scotland, ruled by Lord Henry Bell, Seventeenth Baron of the DC de Fayne, Peer of Her Majesty's Realm of the United Kingdom of Great Britain and Ireland.
Charlotte, strong and insatiably curious, has been kept from the world by her adoring father, owing to a mysterious 'condition'. She revels in the moorlands and has learned the treacherous and healing ways of the bog from the old hired man, Byrn, whose own origins are shrouded in mystery. Her idyllic existence is shadowed by the magnificent portrait on the landing in Fayne House which depicts her mother, a beautiful Irish-American heiress, holding Charlotte's brother, Charles Bell. Charlotte has grown up with the knowledge that her mother died in giving birth to her and that Charles, the long-awaited heir, died at the age of two.
When Charlotte's appetite for learning threatens to exceed the bounds of the estate, her father breaks with tradition and hires a tutor to teach his daughter. But when Charlotte and her tutor's explorations of the bog turn up an unexpected artefact, her father announces he has arranged for her to be cured of her condition and her world is upended. Charlotte's passion for knowledge and adventure will take her to the bottom of family secrets and to the heart of her own identity.
Ann-Marie MacDonald is a novelist, playwright and actress. She was born in the former West Germany. After studying at the National Theater School in Montreal, she moved to Toronto where she distinguished herself as an actress. Her first play won the Governor General's Award, the Chalmers Award and the Canadian Authors' Association Award.
In 1996, her first novel Fall on Your Knees became an international bestseller, was translated into nineteen languages and sold three million copies. It won the Commonwealth Prize for Best First Fiction, the People's Choice Award and the Libris Award. In 2002, she achieved recognition by being chosen by Oprah's Book Club. In 2003, The
Way the Crow Flies appeared, and in 2014, Adult Onset, both of which also enjoyed immense international success.
MacDonald said: "I knew from a very young age that I was wrong in the world. And the idea of looking through the eyes of somebody who's born with an intersex trait has been quite compelling to me for a very long time. It's not an exotic quality. That's why I've decided not to treat it as a spoiler. That's just who Charlotte is, that's her body. That's normal. It's the world that has a problem and is going to make it a problem for her."
Fayne is an absolute dream: you're always on the look-out for something that'll keep you up at night, for characters that you want to hold close, for a story that you've never heard before. Ann-Marie MacDonald brings us all that and more in Fayne. Forthcoming August 2023.