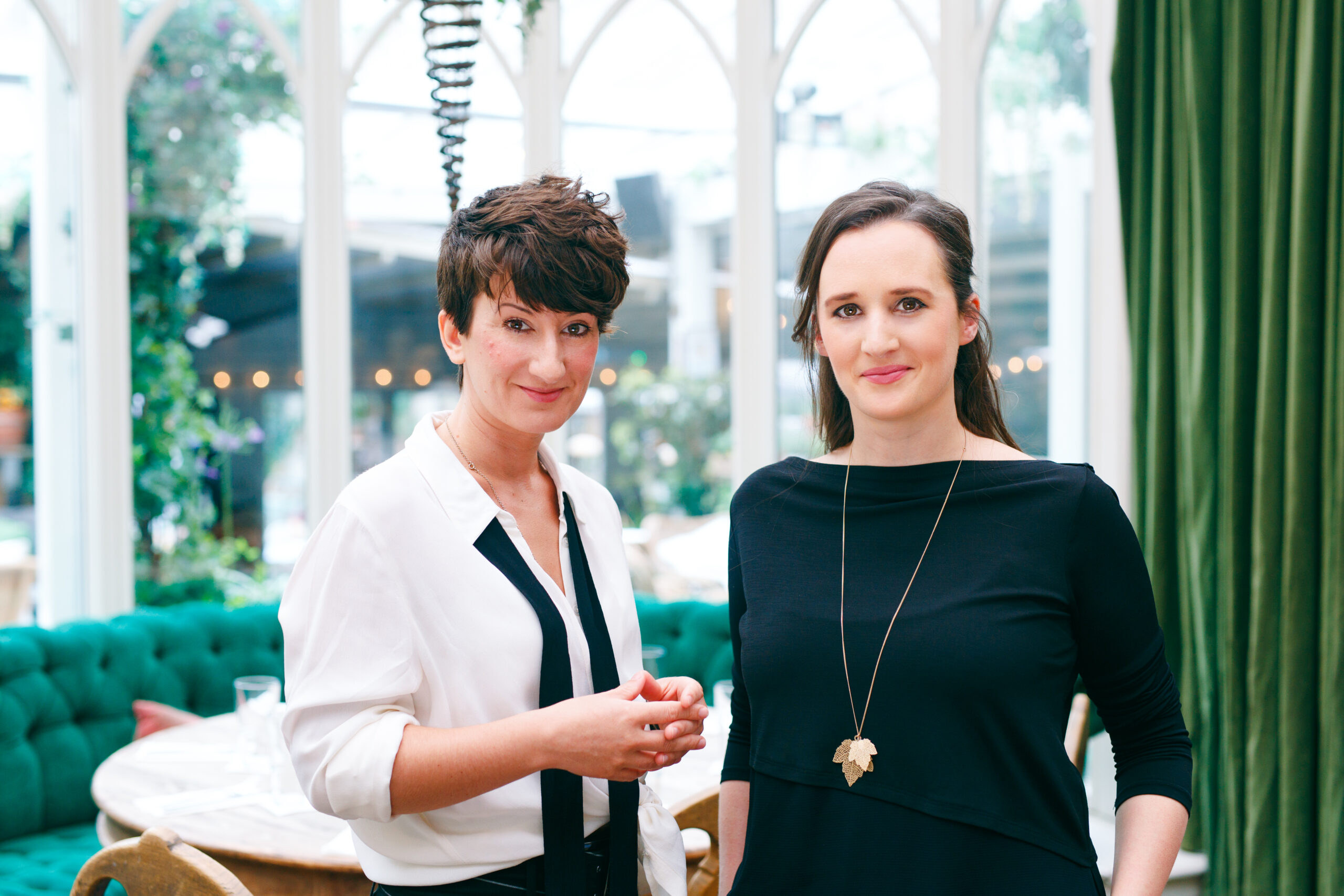 Tramp Press was launched by Lisa Coen and Sarah Davis-Goff in 2014 to find, nurture and publish exceptional literary talent. Tramp is based in Ireland and publishes internationally. Our authors include Doireann Ní Ghríofa, Mona Eltahawy, Sara Baume, Mike McCormack, Sophie White, and Jade Sharma.
Tramp Press authors have won Irish Book Awards, the International DUBLIN Literary Award (formerly the IMPAC), the Goldsmiths Prize, the Rooney Prize, the James Tait Black Memorial Prize, a Lannan Fellowship, the Davy Byrnes Award, the Hennessy New Irish Writing Award, the Geoffrey Faber Memorial Prize, and the Kate O'Brien Award. They have been nominated and shortlisted for many more, including the Booker Prize, the Costa, the Desmond Elliott Prize, the Michel Déon Prize, the Republic of Consciousness Prize, the Guardian First Book Award, the Rathbones Folio Prize and the the Swansea University Dylan Thomas Prize.
People who love books will always want excellent writing. We want to help them get their hands on it.
Here are some articles about Tramp Press:
5 of the best from Tramp Press | RTÉ
'Sexists need not apply': publisher refuses to look at manuscripts addressed to 'Dear sirs' | The Guardian
Sign up here to receive our occasional newsletter and to be invited to forthcoming launches and events.
For information on submitting your work, please click here.
For general queries, please email info@tramppress.com.
We do not have any vacancies at this time, and unfortunately cannot take on interns or offer work experience.
Tramp Press gratefully acknowledges the support of the Irish Arts Council.
Sales & Distribution
Sales & Distribution Ireland
Distribution:
Gill & Macmillan,
Hume Avenue,
Park West,
Dublin 12, Ireland
T +353 (1) 500 9500
www.gillmacmillan.ie/distribution
Sales & Distribution UK
Turnaround Publishing Services,
Hertford Distribution Centre,
John Tate Road,
Foxholes Business Park,
Hertford,
SG13 7DT, UK
customercare@turnaround-uk.com
T +44 (0) 20 8829 3002
Sales & Distribution USA and CANADA
Consortium Book Sales & Distribution
The Keg House
34 13th Avenue NE, Suite 101
Minneapolis,
MN 55413
T +1 (800) 283 3572
F +1 (800) 351 5073
orderentry@perseusbooks.com
Contact
For general enquiries:
info@tramppress.com
For submissions:
submissions@tramppress.com
Rights enquiries: info@tramppress.com
Privacy and online store enquiries:
sales@tramppress.com
Privacy
When you buy from tramppress.com, Tramp Press collects your email and postal address in order to process your order and send you your books. We do not share your information with any third parties. For any enquiries relating to personal data, please contact sales@tramppress.com
Governance
Board Members
Lisa Coen is from Mayo and graduated from NUI Galway and Trinity College. She worked in magazine publishing and as a freelance editor before founding Tramp Press with Sarah in 2014.
Sarah Davis-Goff grew up in north County Dublin and studied in the US and UK. With an MA in Publishing, she worked in the US, the UK and Dublin before founding Tramp Press with Lisa Coen in 2014.
Tramp Press has committed to conforming with the Governance Code, and in compliance with this code our financial statements may be found via the CRO.
Tramp Press Equality, Diversity and Inclusivity Policy 2023
Pay and Treatment of Writers Policy