Sophie White Wins Shirley Jackson Award for Where I End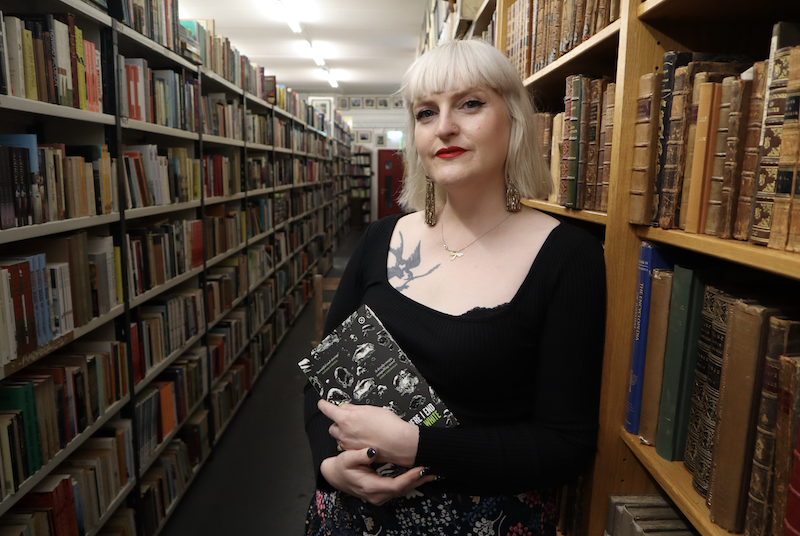 Sophie White has just won the Shirley Jackson Award for her brilliant novel Where I End in a tie with The Devil Takes You Home by Gabino Iglesias (Mulholland Books)! The awards recognize 'outstanding achievement in the literature of psychological suspense, horror, and the dark fantastic' and are voted on by writers, critics, editors, and academics. Previous winners include Stephen King and Carmen Maria Machado.
The 2022 Shirley Jackson Awards were presented at 8pm (EST) on Saturday, July 15th at Readercon 32, Conference on Imaginative Literature, in Quincy, Massachusetts.
Tramp Press is absolutely thrilled for Sophie and sending her all our love and congratulations on this incredible achievement. Where I End is a terrifying, heartbreaking masterpiece.
Where I End has been described by The Guardian as 'Tremendous; the transition from pity to fear, as we warily circle Aoileann's brutalised psyche, is brilliantly done.' John Connolly calls it 'deeply creepy and compelling', and the Irish Independent says 'a truly different Irish novel. One that entwines Irish myth, the reality of human bodies, life and death, and traditional gothic horror in a macabrely beautiful and, in the end, redemptive dance.'
SOPHIE WHITE is a writer and podcaster from Dublin. Her first four books, Recipes for a Nervous Breakdown (Gill, 2016), Filter This (Hachette, 2019), Unfiltered (Hachette, 2020) and The Snag List (Hachette, 2022), have been bestsellers and award nominees, and have been described by Marian Keyes as 'such fun – gas, clever stuff', by Louise O'Neill as 'compulsively readable'. Her fifth book, the bestselling memoir Corpsing: My Body and Other Horror Shows (Tramp Press, 2021), was shortlisted for an Irish Book Award and the Michel Déon Prize for non-fiction.
Sophie writes a weekly column 'Nobody Tells You' for the Sunday Independent LIFE magazine and she has been nominated for Journalist of the Year at the Irish Magazine Awards, Columnist of the Year at the Irish Newspaper Awards and for a Special Recognition Award at the Headline Mental Health Media Awards. TV adaptations of her first two novels are in development and she is co-host of the chart-topping comedy podcasts Mother of Pod and The Creep Dive. In addition to writing brilliant literary horror, Sophie has written a number of excellent, hilarious commercial fiction titles for Hachette, such as the recent My Hot Friend.