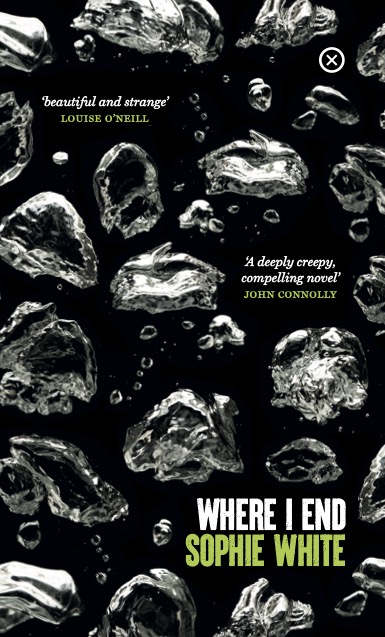 Find Your Local Bookshop
Where I End
Sophie White
€15.00
'beautiful and strange' – Louise O'Neill
'deeply creepy and compelling' – John Connolly
'Disturbing, brutal, chilling, this book truly is a horror. It's also Sophie White's best book yet.' – Doireann Ní Ghríofa
'Tremendous; the transition from pity to fear, as we warily circle Aoileann's brutalised psyche, is brilliantly done.' GUARDIAN
'This is a truly different Irish novel. One that entwines Irish myth, the reality of human bodies, life and death, and traditional gothic horror in a macabrely beautiful and, in the end, redemptive dance.'            IRISH INDEPENDENT
My mother.
At night, my mother creaks. The house creaks along with her. Through our thin shared wall, I can hear the makings of my mother gurgle through her body just like the water in the walls of the house…
Teenager Aoileann has never left the island. Her silent, bed-bound mother is the survivor of a private disaster no one will speak about. Aoileann desperately wants a family, and when Rachel and her newborn son move to the island, Aoileann finds a focus for her relentless love.
A novel about being bound by the blood knot of family, Ringu meets Ian McEwan's Enduring Love in Sophie White's thrilling horror debut.