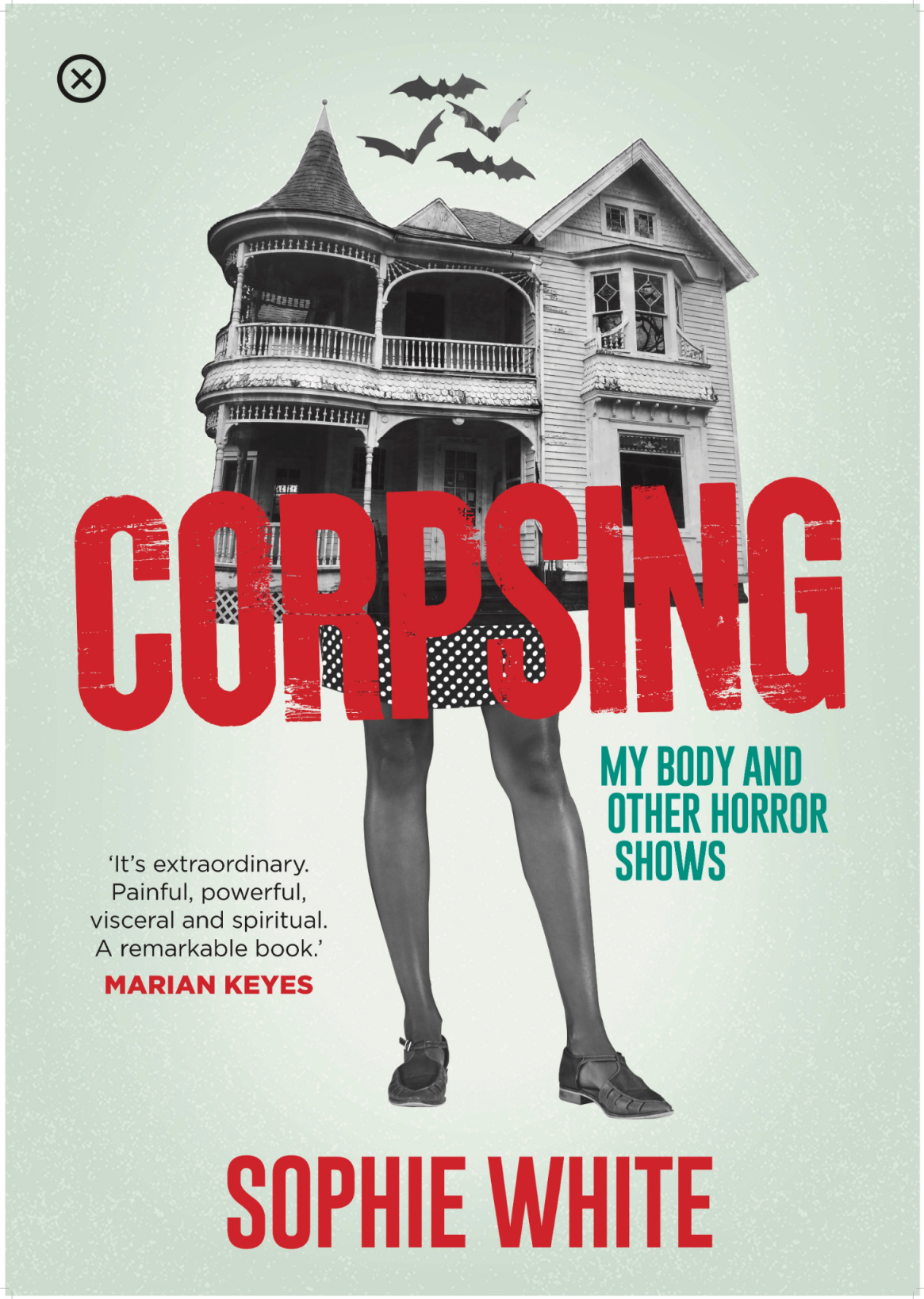 Find Your Local Bookshop
Corpsing (Audiobook)
€15.00
Buy and download to your phone, then listen with your favourite audio app (lots of people find BookReader works well for them, but you can use podcast apps too.)
I cannot keep it straight in my head that he's dead.
I tell her about the two wasted days I spent trying to imagine how decomposed his body was, only to remember that we had cremated him, his body was no more. She turned back to me and took my wrist.
'Well you know he's here …'
I felt the familiar weariness I always get when confronted with other people's spirituality, but then she finished, ' … in my house.'
In this vivid and ambitious collection, Sophie White is a uniquely articulate witness to the horrors of grief, addiction, mental illness, and the casual and sometimes hilarious cruelty of life.
Feeling crafty? Download your free Corpsing pattern here. You can knit, cross-stitch, paint by numbers, or whatever you like.
Get the Corpsing craft stitch kit from Winnie the Wool Wagon.
Praise for Corpsing
'An essential collection of flaying honesty and beauty in every perfectly formed sentence. It will stay with me for a very long time.'
– LOUISE O'NEILL
'Provocative and profound, full of brutal truths and unexpected humour.'
– SARA BAUME
'Brilliant. A raw feast of insight into the grotesque and joyous reality of being, particularly in a female body, from pregnancy, blood cravings, to the mundane horror of grief. White reminds us living is a phenomenon. I read this like I was sucking marrow from a bone.'
– CAELAINN HOGAN
'Sophie White leads us by the hand through a purgatorio of grief, mental illness, addiction and pandemic. Her experience and wisdom speak to this strange time.'
– MIKE MCCORMACK