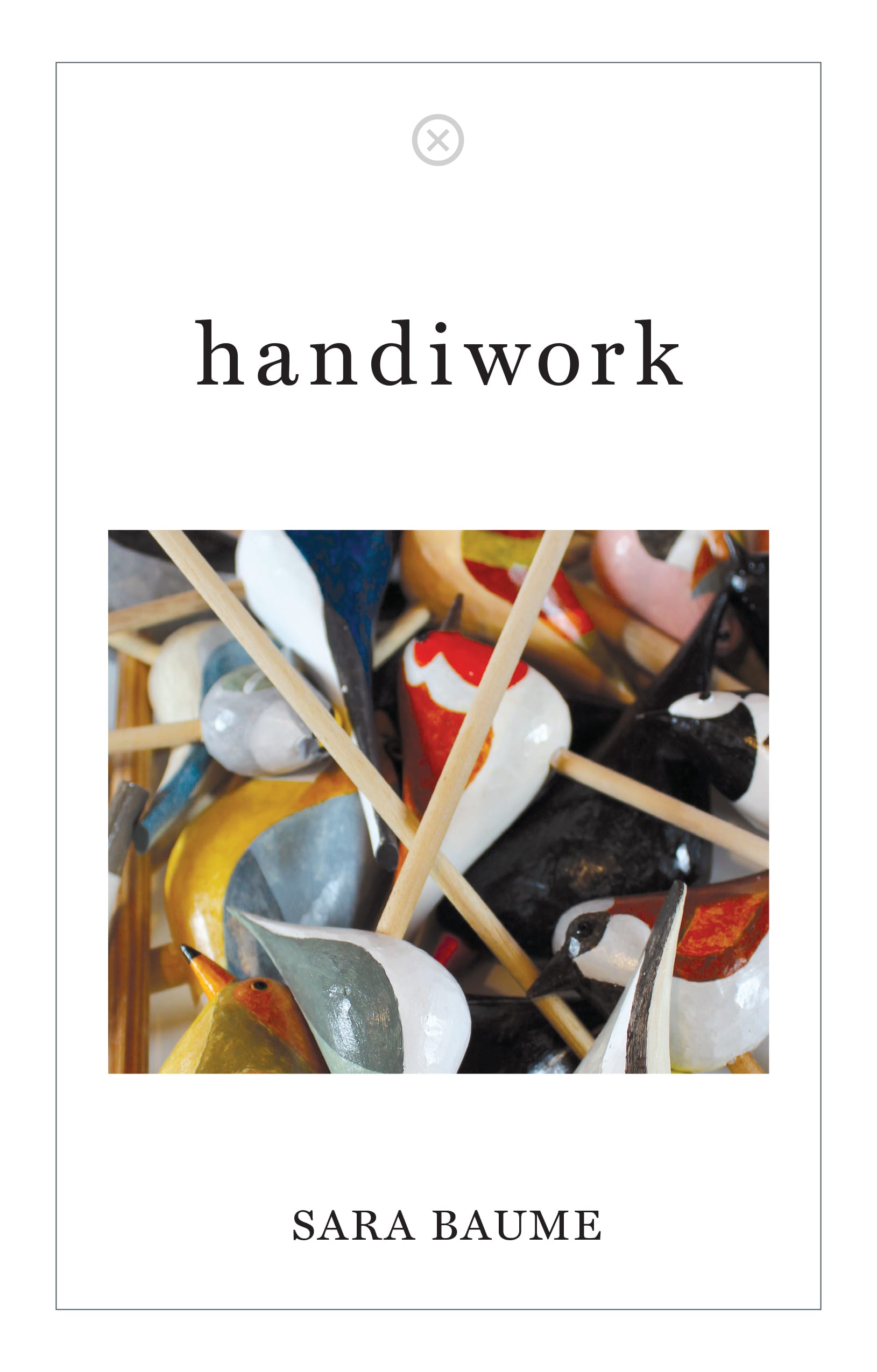 Find Your Local Bookshop
handiwork
Sara Baume
€13.00
A glass jar of brushes is permanently accompanied by another of cloudy water, and a ball of clotted kitchen roll. The ferrules of the brushes are narrow and wide, rounded and straight; the bristles are natural and synthetic, soft and rough, filbert and fanned. I only ever use the same three, the plainest three, but I keep them all because I am constantly susceptible to future projects – to the possibility that some day I might be confronted with a surface that requires a more exotic class of stroke.
handiwork is a contemplative short narrative from acclaimed writer and visual artist Sara Baume. It charts her daily process of making and writing, exploring what it is to create and to live as an artist. handiwork offers observations at once gentle and devastating, on the nature of art, grief and a life lived well. Baume's first work of non-fiction offers readers a glimpse into the process of one Ireland's best writers, written with the keen eye for nature and beauty as well as the extraordinary versatility Sara Baume's fans have come to expect.
Elegantly encompassing images, handiwork is Sara Baume's third book, following on from her acclaimed novels Spill Simmer Falter Wither and A Line Made by Walking which were also published by Tramp Press.
'This little book is a love-child of my art and writing practices, or a by-product of novels past and coming. It's about the connection between handicraft and bird migration, as well as simply the account of a year spent making hundreds of small, painted objects in an isolated house'. – Sara Baume
'Another beguiling, sonorous work from a writer operating in a landscape all her own making.' SUNDAY INDEPENDENT
'Every devotee of literature and art should read this rare, bright-lit, hard-won book, and every student of life — that is to say, everyone. Aurelian in its wise authority and wholly fascinating.' SEBASTIAN BARRY, LAUREATE FOR IRISH FICTION
'I loved it … felt very seen. The birds, the space, the careful thinking about time and loss … she's a wonderful writer.' MAX PORTER