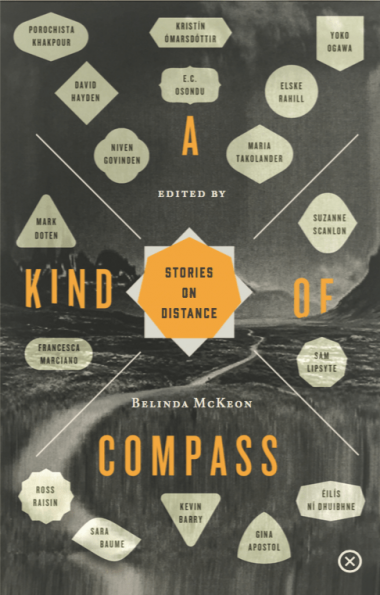 Find Your Local Bookshop
A Kind of Compass: limited edition HB
Belinda McKeon
€30.00
Out of stock
Limited Edition Numbered Hardback 
THE NEEDLE ALWAYS POINTS IN THE SAME DIRECTION.
And yet it hardly ever looks like the same direction; almost always, sitting there in your hand, this magnet to the pull of the world, it looks like a direction you've never taken before. And besides, you don't have to go there. You don't have to take the path at which the needle nudges. Knowing it's there, you can veer off course. Knowing it's there, you can go anywhere. The needle will still know what it knows.
With stories from some of the best writers working today, A Kind of Compass brings us to places and situations we could never otherwise experience. Funny, unnerving, vivid and real, these stories evoke the nature of distance, exploring the many ways in which it is possible to feel far from home.
Contributors: Sam Lipsyte, Maria Takolander, Gina Apostol, Sara Baume, Kevin Barry, Mark Doten, David Hayden, Elske Rahill, Ross Raisin, Porochista Khakpour, Francesca Marciano, Niven Govinden, Yoko Ogawa, E.C. Osondu, Kristín Ómarsdóttir, Suzanne Scanlon, and Éilís Ní Dhuibhne.
This vital collection does what the best stories and the best journeys do; takes you out of yourself into other places, other lives.' – Sunday Times
'This is the first book newly-formed Tramp Press have published since Baume's astonishing debut Spill Simmer Falter Wither, and the standard is just as impressive.' – Irish Independent
'Honest and endearing in its exploration of an often-neglected theme, A Kind of Compass is a perfect success.' The UCD Observer
'Niven Govinden's 'Animal Heart' is a mere two pages long, but packs an emotional punch that many novels would envy.' – 746 Books
'The Rape Essay (or Multilated Pages), is a riveting, illuminating and humorous story, about sexual harassment in academia.' – The Examiner
'Always taking risks with ground-breaking subject matter and exciting debut authors, independent publishers are the ones in the know when it comes the next big thing in literature.' – Stylist
Out of stock