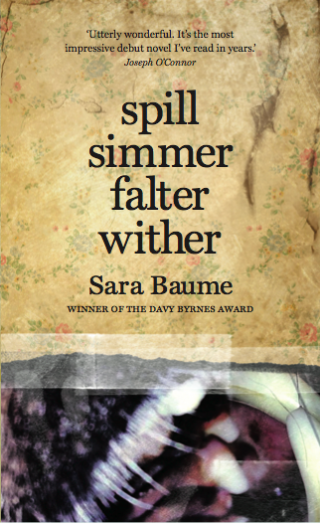 Find Your Local Bookshop
Spill Simmer Falter Wither
Sara Baume
€12.00
Paperback
You find me on a Tuesday, on my Tuesday trip to town. You're sellotaped to the inside pane of the jumble shop window. A photograph of your mangled face.
Springtime, and two misfits – one an eccentric loner and the other a one-eyed dog – forge an unlikely relationship. In a tired seaside town, these outcasts find solace in each other. But as their friendship grows, they are driven away by a community that perceives menace where there is only mishap.
Part Kjersti Skomsvold, part Patrick McCabe, Spill Simmer Falter Wither is a wholly different kind of love story, that spans the four seasons echoed in the novel's title. Written with tremendous empathy and insight, Baume's debut captures the incremental destructive essence of loneliness, and confirms the talent so emphatically acknowledged by the Davy Byrnes Award jury.
Winner of the 2015 Newcomer of the Year Award at the Bord Gáis Energy Irish Book Awards. Shortlisted for the Costa First Novel Award, longlisted for the Guardian First Book Award, longlisted for the Warwick Prize, winner of the Rooney Prize.
'Utterly wonderful. It's the most impressive debut novel I've read in years.' Joseph O'Connor
'The writing is superb … I had an image of all of language standing to attention, eager to serve this writer' Mary Costello
'An exceptional, startling, and original book' Colin Barrett
'Unbearably poignant and beautifully told' Eimear McBride
'Touching and weird and sometimes comical and sometimes heartbreaking' Kjersti Skomsvold
'An important and quite brilliant new Irish writing talent' Irish Independent
'An ambitious stylist with an astonishing eye for detail and a clear passion for language. But it is the beautifully measured control of plot and the authenticity of the narrative voice that most impresses' Irish Examiner
'A remarkable voice that grabs the reader early' Sunday Business Post