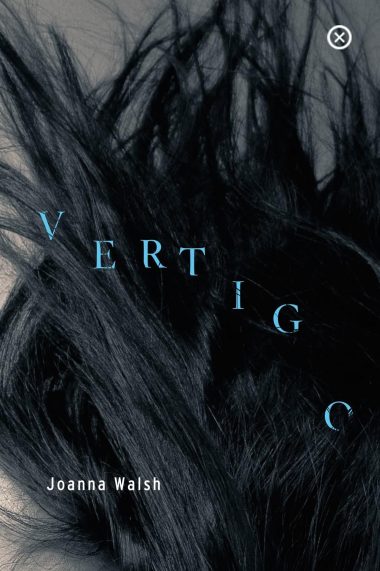 Find Your Local Bookshop
Vertigo
Joanna Walsh
€10.00
Paperback.
Vertigo is the sense that if I fall I will fall not toward the earth but into space. I sense no anchorage. I will pitch forward, outward and upward.
A collection of stories that are at once otherworldly and familiar, funny and biting, Vertigo invites the reader into a series of episodes: a snapshot in a restaurant overlooking the sea where a woman contemplates her husband's infidelities; a family holiday; a hospital visit; the discovery of online affairs. Breathtakingly original, Vertigo is an intense and fractured composition about the uncanny everyday.
Shortlisted for the Edge Hill Short Story Prize 2017.
Praise for Vertigo:
'Her stories reveal a psychological landscape lightly spooked by loneliness, jealousy and alienation.' The New York Times
'Her prose has the precise, observant quality of a master tweeter, with none of the frivolity that might imply … The book is designed to induce vertigo … The stories are delicate, but they leave a strong impression, a lasting sense of detachment colliding with feeling, a heady destabilization.' Los Angeles Times
'The interplay between meticulousness and uncertainty in Joanna Walsh's writing turns the world on its head with such poignancy and lightness of touch one feels one is gazing at a snow- globe out of season. Mesmerising and unsettling, it is a book that treats its reader uncommonly well.' Claire-Louise Bennett
'This book is about how embarrassing it is to be alive, how each of us is continually barred from our self … Vertigo is a writer's coup.' The Rumpus
'Her writing sways between the tense and the absurd, as if it's hovering between this world and another … Walsh's Vertigo may similarly redistribute the possibilities of contemporary fiction, especially if it meets with the wider audience her work demands.' Flavorwire
'With wry humor and profound sensitivity, Walsh takes what is mundane and transforms it into something otherworldly with sentences that can make your heart stop. A feat of language.' Kirkus Reviews