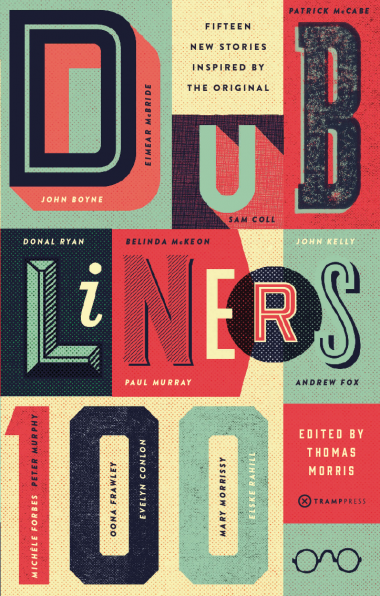 Find Your Local Bookshop
Dubliners 100
Thomas Morris
€15.00
Paperback.
Thomas Morris's Dubliners 100 invites new and established Irish writers to create 'cover versions' of their favourite stories from James Joyce's Dubliners.
Dubliners 100 is a timely conversation with Joyce's classic short story collection one hundred years after its publication. It serves to bring together ambitious new writers, like Elske Rahill, with well-known voices, like Patrick McCabe, looking in, reacting to and reinterpreting Joyce. Dubliners 100 is a celebration, an invitation, a tribute, and a wonderful collection in itself.
Contributors: John Boyne, Sam Coll, Evelyn Conlon, Michèle Forbes, Andrew Fox, Oona Frawley, John Kelly, Eimear McBride, Patrick McCabe, Belinda McKeon, Mary Morrissy, Peter Murphy, Paul Murray, Elske Rahill, and Donal Ryan.
See the trailer here
Winner of the 'Best Irish-Published Book' at the 2014 Bord Gáis Energy Irish Book Awards.
'Exploring the anthology is a captivating experience'  SUNDAY TIMES
'timely and relevant … vibrant and often illuminating', 'a unique anthology of stories … the works are fascinating on many levels — for their confluences and distinctness, their transpositions and stylistics choices', 'the best of them nail the psychic paralysis of their characters in ways that are both familiar and fresh'  SUNDAY BUSINESS POST