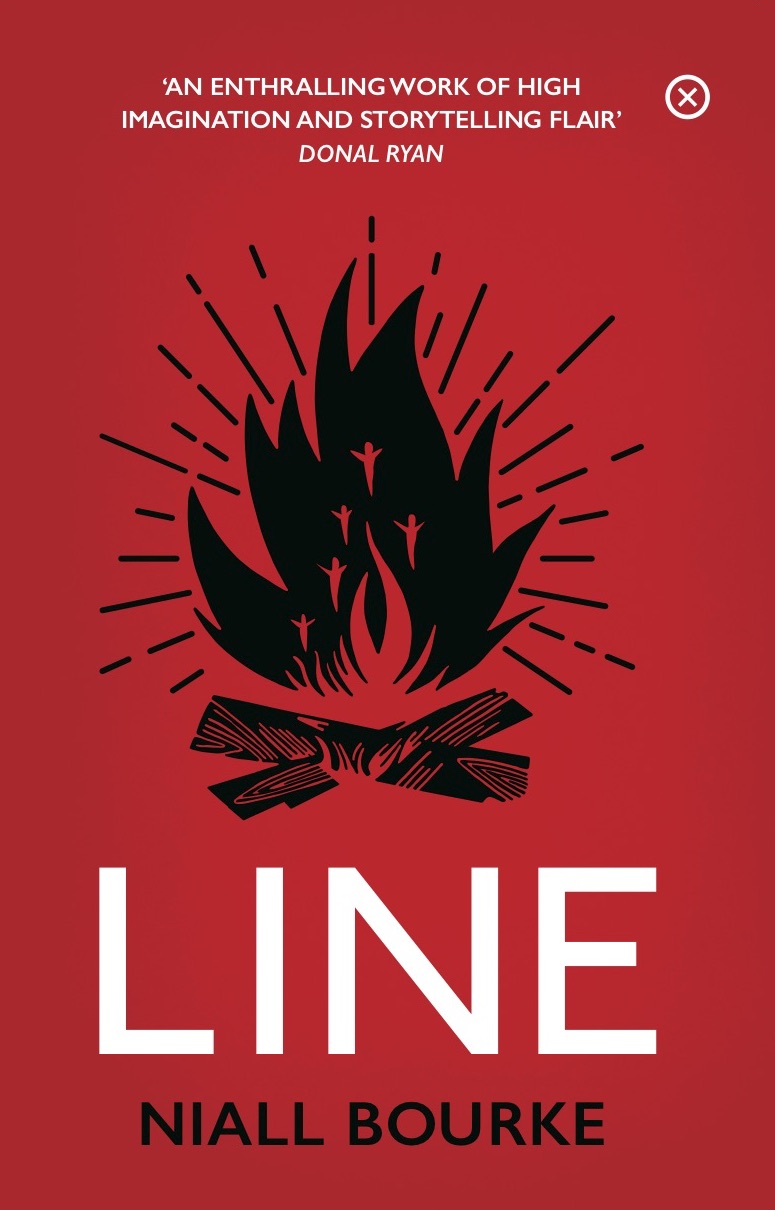 Find Your Local Bookshop
Line
Niall Bourke
€16.00
That's the problem thinks Willard.
In the Line the dead still have a say, and their say counts for double.
It's a necrocracy and so everyone left alive walks into tomorrow facing backwards.
Willard, his mother, and his girlfriend Nyla have spent their entire lives in an endless procession, where daily survival is dictated by the ultimate imperative: obey the rules, or lose your place in the Line.
Everything changes the day Willard's mother dies and he finds a book hidden among her few belongings.
Line is speculative fiction at its most ambitious, leading the reader on a journey to make sense of a world that is ultimately not so different from our own.
A stunning debut from a major new voice in Irish literature.
'An enthralling work of high imagination and storytelling flair.'

– DONAL RYAN

'Line is an extraordinary novel – gripping, unsettling, brilliant.'

– RODDY DOYLE

'This sharply funny and astute novel centres around a line of people so long that generations have born and died hoping to reach the front … fans of dystopian fiction will lap this up.'

–THE IRISH TIMES

'A high-concept debut about a dystopian queue reads like a lost fiction classic … genuinely reminiscent of Richard Matheson and Philip K Dick … vastly different to anything coming out in the Irish literary landscape.'

– THE SUNDAY TIMES

'An ambitious novel with no qualms about criticising the real-life dystopian impact of our economic systems.'

– INTERVOX