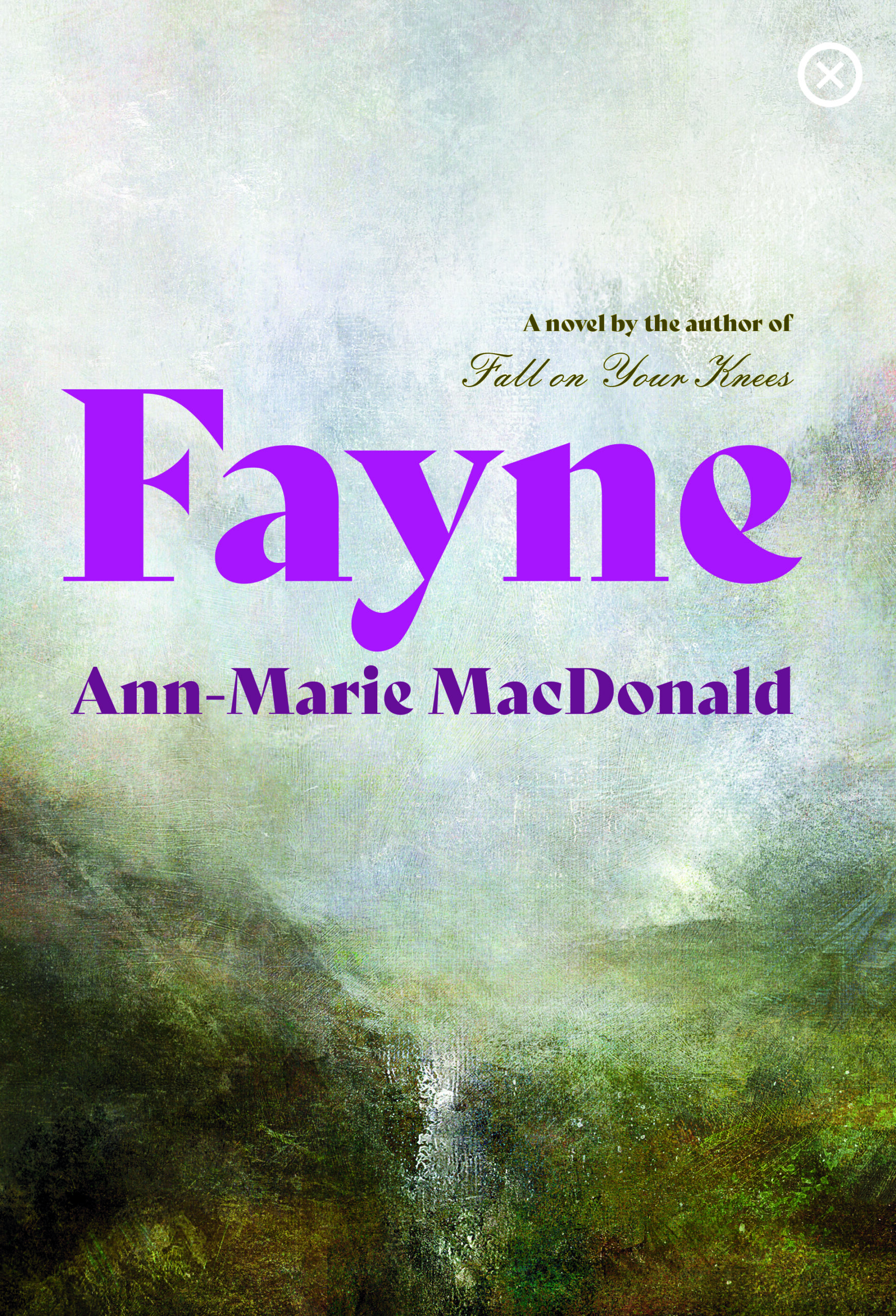 Find Your Local Bookshop
Fayne
Ann-Marie MacDonald
€18.00
Praise for Fayne:
'An impeccably atmospheric Gothic masterpiece' – Henrietta McKervey, The Irish Times
'A zeitgeisty paean to boundary-defying love, friendship and the beauty of this endangered planet. I confess to a lump in my throat..' – Eithne Farry, The Daily Mail
'This, [MacDonald's] fourth novel, is as rich, ambitious, and multi-layered as fans will have come to expect. . . . [Fayne is] wonderfully, elaborately Gothic, ambitious in its scope and language—a mix of late 19th-century English, Scots and Gaelic. . . . MacDonald has created a vivid, hugely likeable character in Charlotte, in all her curiosity and unintentional comedy. This is fiction at its best, skillfully capturing life's chaos and the boundaries that are supposed to contain it, a story of death and desire and beating, bloody hearts.' – Financial Times
'I do not wish to be a woman.'
'My dear. I'm afraid we none of us has the choice.'
'I do not wish to be a lady, then.'
'I cannot blame you.'
In the late 19th century, Charlotte Bell is growing up at Fayne, a vast moated castle that lies to the misty southern border of Scotland, ruled by Lord Henry Bell, Seventeenth Baron of the DC de Fayne, Peer of Her Majesty's Realm of the United Kingdom of Great Britain and Ireland.
Charlotte, strong and insatiably curious, has been kept from the world by her adoring father, owing to a mysterious 'condition'. She revels in the moorlands and has learned the treacherous and healing ways of the bog from the old hired man, Byrn, whose own origins are shrouded in mystery. Her idyllic existence is shadowed by the magnificent portrait on the landing in Fayne House which depicts her mother, a beautiful Irish-American heiress, holding Charlotte's brother, Charles Bell. Charlotte has grown up with the knowledge that her mother died in giving birth to her and that Charles, the long-awaited heir, died at the age of two.
When Charlotte's appetite for learning threatens to exceed the bounds of the estate, her father breaks with tradition and hires a tutor to teach his daughter. But when Charlotte and her tutor's explorations of the bog turn up an unexpected artefact, her father announces he has arranged for her to be cured of her condition and her world is upended. Charlotte's passion for knowledge and adventure will take her to the bottom of family secrets and to the heart of her own identity.