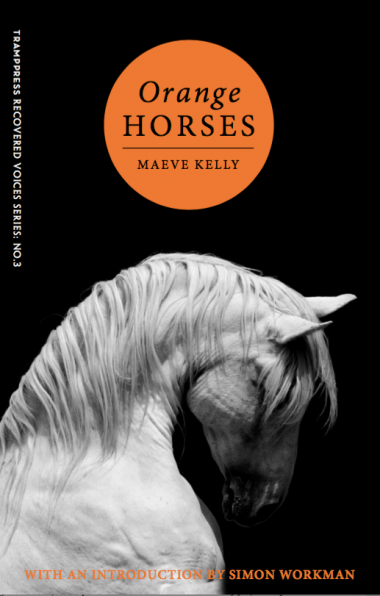 Find Your Local Bookshop
Orange Horses
Maeve Kelly
€15.00
Read a free extract here.
Brigid fixed her sombre gaze on the pony's back. It must be like the wind, she thought. It would be like racing the wind.
The third in our Recovered Voices series, Orange Horses is a collection of ferocious, witty, and thoroughly entertaining short stories. First published as a collection in 1990, they richly illustrate the plight of marginalised women in contemporary Irish society.
From island life in the far west of Ireland, to dingy student accommodation in the centre of London, from the War of Independence to the IRA letter-bombing campaign in England in the 1970s, and from the impoverished life of rural farmers to the world of successful young writers and passionate artists, Maeve Kelly tells the stories of a diverse and fascinating range of characters.
In charting their lives, she pivots from deep humanity reminiscent of Mary Lavin to a bleak incisiveness evocative of Edna O'Brien. Orange Horses is a beautiful, sad and funny collection of stories of the undervalued, the oppressed and the quietly heroic.
Praise for Maeve Kelly
'Maeve Kelly's voice is very much her own, neat, unflashy, often funny, often sad.' Financial Times
'Maeve Kelly writes with assurance, is clearly susceptible to atmosphere and shows a strong feeling for the quirkiness of everyday events.' Times Literary Supplement
'Can't recommend this collection of short stories about Irish women enough, it was wonderful.' Aoife Lawlor, Book Blogger, https://youtu.be/xXW970m0J3s