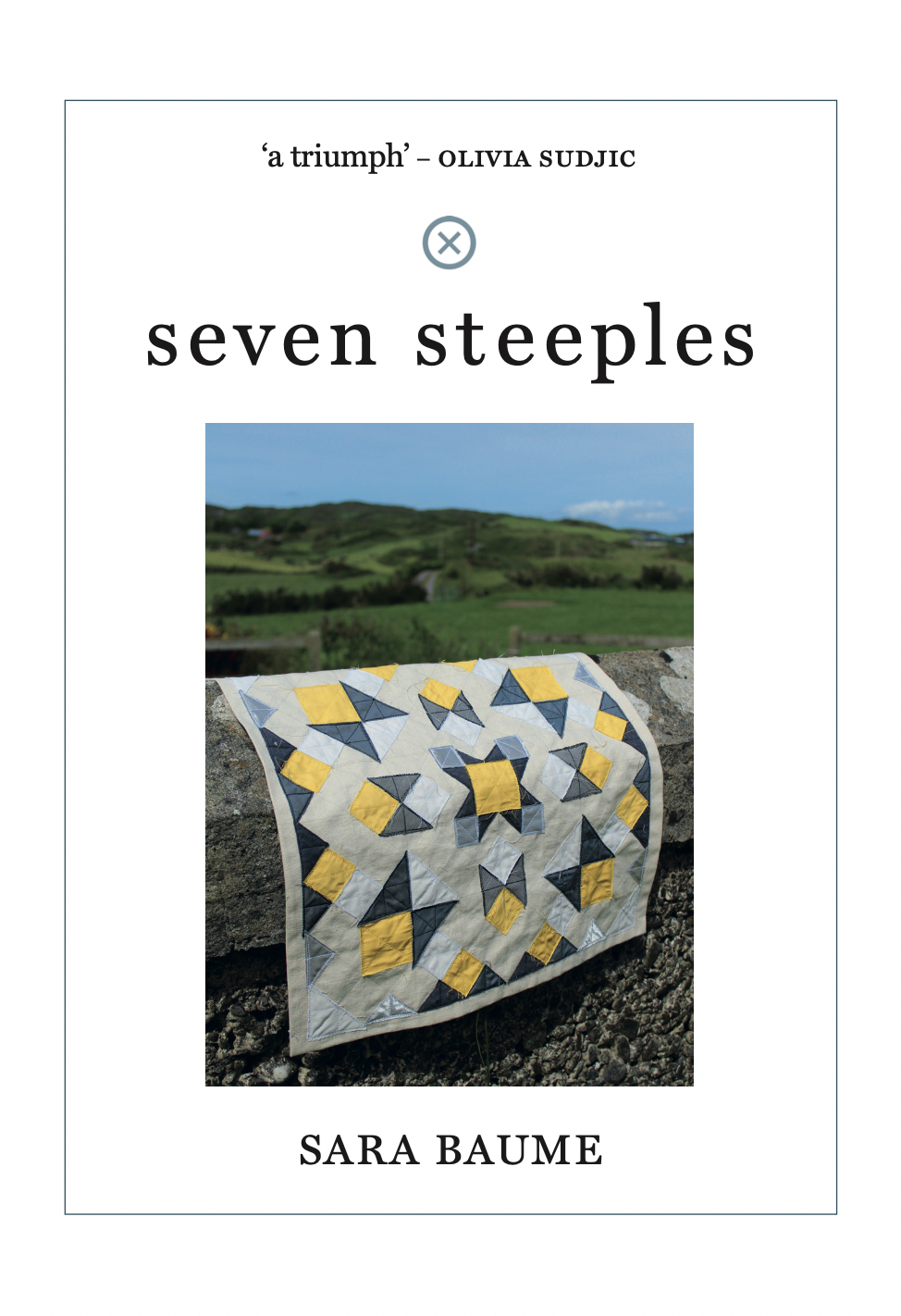 Find Your Local Bookshop
seven steeples
Sara Baume
€15.00
The mountain remained, unclimbed, for the first year that they lived there.
Bell and Sigh, a couple in the infancy of their relationship, cut themselves off from friends and family. Them in and the world out. From the top of the nearby mountain, they are told, you can see seven standing stones, seven schools, and seven steeples. All you have to do is climb.
Taking place in a remote house in the south-west of Ireland, this rich and vivid novel spans seven years and speaks to the times we live in, asking how we may withdraw, how better to live in the natural world, and how the choices we make or avoid lead us home.
'a triumph' OLIVIA SUDJIC
'Subtle and uncompromising, it manages to be poetical and ordinary, plotless and compelling. Just lovely.' ANNE ENRIGHT
'It's witty, detailed and menacing, yet beautiful and full of soul'                        EMER McLYSAGHT
'makes you feel that you're seeing everything through new eyes'            DOIREANN NÍ GHRÍOFA
'That is the magic and the brilliance of this haunting, fathomlessly sad book.' GUARDIAN
Sara Baume 'succeeds wonderfully' in Seven Steeples 'with calm scrutiny and a vividly beautiful poetic touch'  THE WALL STREET JOURNAL
'Baume's writing is near-faultless: instinctively balanced, precise and often surprising.'  FINANCIAL TIMES
'Seven Steeples unfolds with lovely, unhurried lyricism. I've read few better descriptions of being in love. The prose often splinters into verse.'       THE TELEGRAPH
'Baume is an original; and Seven Steeples is a unique book that asks the reader to think about the possibility of a world of one's own.' THE IRISH TIMES