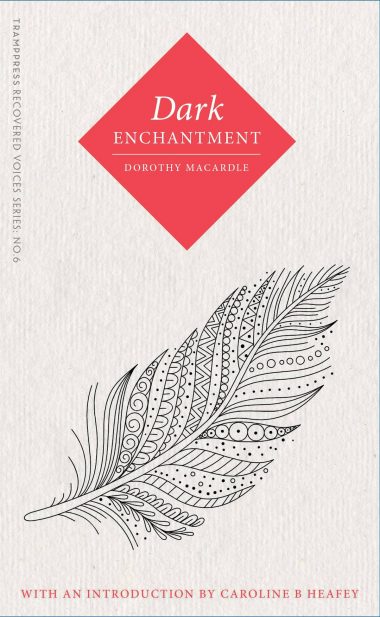 Find Your Local Bookshop
Dark Enchantment
Dorothy Macardle
€16.00
The village which had so charmed her had grown sinister …
Exhausted after years of unhappiness, 20-year-old Juliet Cunningham is delighted to find herself living in a village in the French Alps. Recovering in the fresh air of the mountains, she becomes involved in local life. As Juliet makes new friends and meets fellow wanderers – such as the handsome young Michael – she hears of stories of witchery, of fortunes told, of spells, and murder … but are the rumours of the witch true, and can Juliet escape in time?
First published in 1953, Dark Enchantment evokes a magical pre-war France, and was written after Macardle's other successful and influential novels The Uninvited and The Unforeseen.
This edition of Dark Enchantment features an introduction by Caroline B Heafey.
Praise for Dark Enchantment
– 'a vanished enchantment … perfect escape literature' The New York Times
– 'Casts its own spell' Kirkus Reviews
– 'Remarkable' – Benedict Kiely
Praise for The Uninvited 
'One of the most entertaining Irish novels I've read all year.'
– The Irish Times